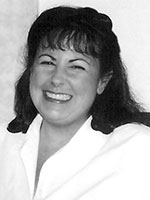 ADELENE KEELER SMITH has been working in the interior design industry spanning three decades. Before founding her own design studio, she worked for several of Miami's most prestigious architectural and interior design firms. During that time, Addie worked on notable projects - Southeast Financial Center and branch banks, The Biltmore Hotel major restoration, Turnberry Isle resort and golf club, Miami International Airport VIP lounges and The Sheraton Bal Habour resort and shoppes. She holds a BS degree in Interior Design from Florida International University along with graduate studies at the Colorado State University.
Addie is known for her timeless, well-ordered and beautifully orchestrated interiors excelling in comfort, variety, color and style. She is the recipient of fifteen American Society of Interior Designers Awards for Excellence. Her work has been published in Interior Design, Palm Beach Illustrated, Philadelphia Home, Fine Home Builders, Traditional Home and Southern Accents. She is a member of the Institute of Classical Architecture and Art and The American Institute of Architects.
Addie resides in West Palm Beach, Florida with her husband and three year old wire fox terrier, Bobby.
---